osCommerce
Opayo
Payments
Take payments on your osCommerce store with the UK and Ireland's most trusted payment solution.
Always in front, with your business.
Get 3 months free gateway access when you sign up to Elavon merchant services. *
Setting up with Opayo is secure and simple!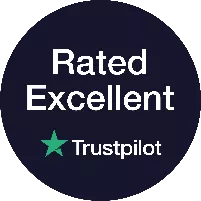 Always stay in front with Opayo and Elavon
Start accepting card payments in one simple, seamless, secure solution.
Why choose Opayo by Elavon?
Value
Competitive & Transparent Pricing
Next day or same day funding**
Improve your cash flow with choice of net/gross settlement
Advanced reporting for data insights. Access your account anytime, anywhere
Global, multi-currency payment
Trusted
24/7/365 customer service
Market-leading chargeback protection & 3DS2 compliant solution
Dedicated support - full support from on-boarding to go live and beyond
6x winner of World's Most Ethical Company***
Our high-capacity systems will keep you open for business 24/7
Simplicity
Straightforward pricing & hassle-free on-boarding process
Simplified process to become PCI compliant
Smooth integration steps
Support for all major payment types
Sit back and start taking payments online with the UK and Ireland's 5* Trustpilot rated provider.
Opayo Gateway - Easily integrated into your web site
The Opayo Server method of integration allows you control over the transactional process.
The Server integration enables you to have the transactional process hosted on our platform.
There is continuous channel of communication open between your site and our platform.
The Server method also enables our vendors the option to implement an "InFrame" into their site which embeds the Opayo payment pages on the vendors website.
ELAVON FINANCIAL SERVICES DAC, trading as Opayo. Registered in Ireland – Company Registration No. 418442. Registered Office at: Block F1, Cherrywood Business Park, Cherrywood, Dublin 18, D18 W2X7, Ireland.
ELAVON FINANCIAL SERVICES DAC (UK Branch), trading as Opayo. Registered in England and Wales – Establishment No. BR022122. Registered Office at Level 15 City point One Ropemaker Street, London, EC2Y 9AW. United Kingdom.
Elavon Financial Services DAC, trading as Elavon Merchant Services, is regulated by the Central Bank of Ireland.
Elavon Financial Services DAC, trading as Elavon Merchant Services, is deemed authorised and regulated by the Financial Conduct Authority. Details of the Temporary Permissions Regime, which allows EEA-based firms to operate in the UK for a limited period while seeking full authorisation, are available on the Financial Conduct Authority's website.